We're sharp
brands creators
open for any kind
GATETOUCH will continuously strive to improve in order to exist as the industry leader and a premier outsourcing company in the field of design, development of mobile and web application.
Arriving to one goal is the starting point to another
Flexible Work
Get Flexible work with 100% Client Satisfaction
Full support
We will give you full technical and business support
Standard & Quality
We will deliver 100% quality work after tested by testing team
Quick response
You will get from us quick response of your query
We offer a wide range of Services.
We grow brands through
bold & strategic creative,
help progressive companies
advance by setting.
Create something with us that matters, with our process...
Our services will help to grow your business and make digital identity in this digital, we have help thousand of client to develop website and mobile applications.
Increased by
the last 5 years.
We will hear every single detail that the clients want and understand their requirements and also suggest the way to start and share new ideas and we will work and grow together.
We analyse all requirements individually and then our team has to make a report of each module that is needed and divide it into phases and small tasks.
After analysis, we start designing based on the requirements. Once that is done, we wait for the approval of the client and ask them if we did the work upto the standard or not.
Once the designs are confirmed by the client, we start the development phase and our backend team will start database design, and then we start phase wise by assigning each task by task.  We are using asana and Git for project management and code management.
We give the final version to the end client for testing and once he gives clearance,  we release the version of the module in the staging server.
We give the final version to the end client for testing and once he gives clearance,  we release the version of the module in the staging server.
Our more then hundreds client is happy form then we have developed project, application and software in different technologies and still we are giving them support in all cases. 
Each hours is important and our team has done awesome jobs to get final output with satisfaction.
With more than 12+ years
of experience, our team has
become a leader in digital
design, development and innovations.
Grow brands through bold, strategic creative Using year-over-year design approaches and the latest technologies, we will ensure that your new website will be visible, accessible, and treads lightly on the environment.
Our philosophy is built on people who are addicted on creating, learning, and growing together, which allows us to discover better others miss.
Modern and cutting-edge approach for creating digital and connected brands, services, and products driving digital arts and engaging experiences.
Work with
Partners & Clients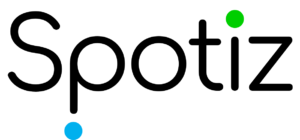 Testimonials
Happy Customers
projects brought
to the market

Working hours:
Monday – Saturday
10 am to 7 pm