Gatetouch is here to streamline the way organisations run, using digital technologies to add value, We excel in solution consulting, architecture, business analysis, project management, integration and testing services. We provide services in web, mobile, desktop, database, middleware and enterprise software development for businesses
Founded in 2016, Gatetouch works with organisations in India, UK, France and Australia. We have clear processes for working with clients locally or remotely.
We are a team of 30 people, including consultants, project managers, designers, developers, server administrator and security consultants. We regularly work with high quality Partners we know to scale should there be the need.
We've built our reputation for projects we deliver and that run smoothly. That's why we're often asked to take charge of larger digital marketing and software projects.
Our Passion in building websites, mobile application, web application, cloud services, that make your life easier, whether that's with a fully automated version of a business process or a user-friendly promotional site.
Capabilities
We help to create strategies, design & development.
Strategy
Brand Strategy & Art Direction
A professional administrations brand is best perceived as your association's standing and it's perceivability in the marketplace.
Production
Website / App Development
Website development refers overall to the undertakings related with creating websites for hosting through intranet or web.
Design
UX/UI Design & Website/App Design
UI design is an interesting profession that offers flexibility, assortment, and the opportunity to have an effect with job security and a decent salary on top.
Campaigns
Testing and launching:
Testing the market before you launch can help you change what you're selling or how you're selling it, assisting you with expanding your benefits.
Our Goal
Leadership to Achieve Goals
Goal setting techniques is important to any business. We now have only 1 goal – to understand your targets through definitive leadership. The creator in the business & the task supervisor of GateTouch has piloted the business to mammoth levels through their strong authority traits. They may have been trained in addition to acquainted their whole team to speak to the client's requirements in addition to to keep a vigil watch around the existing industry inclinations. We prefer to seize new technology & divert it to the key benefit for our clients….
Our Partners
and Clients.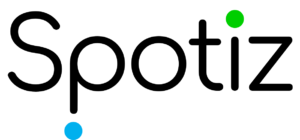 Work together
Let's Enjoy Work through a Great Relationship
Gatetouch incorporates a huge clientele. Our clients happen to be with us ever since we've worked for him or her. We have achieved this kind of great feat by going the other mile to deliver remarkable results through our exceptional support services, communication and understanding of projects as well as business growth. So prepare to embark on an incredibly satisfying and fruitful journey of working with us.
We're a team of creatives who are excited about unique ideas and help fin-tech companies to create amazing identity by developing a solutions for your bussiness.