Graphic design is the calling and scholarly control whose movement comprises in projecting visual correspondences proposed to communicate explicit messages to gatherings of people, with explicit goals.
Gatetouch is a Leading Graphic Designing Company in Vadodara catering to the Graphic Design needs of various firms and companies in the national and overseas market. Talking about graphic design, all that we think of is artistic advertisements, eye-grabbing visuals on the websites, arrangements of visuals, and whatnot. Graphic design is nothing but putting the experiences and ideas in visual content that can stun the beholder with its unique and planned positions.
When designing websites, graphic designs play an important role as they can be used to convey important information in a more convincing way. Graphic design is also used to promote and sell products and having attractive visual depictions to attract probable customers. Some principles of graphic design include emphasis, contrast, balance, movement, and proportion.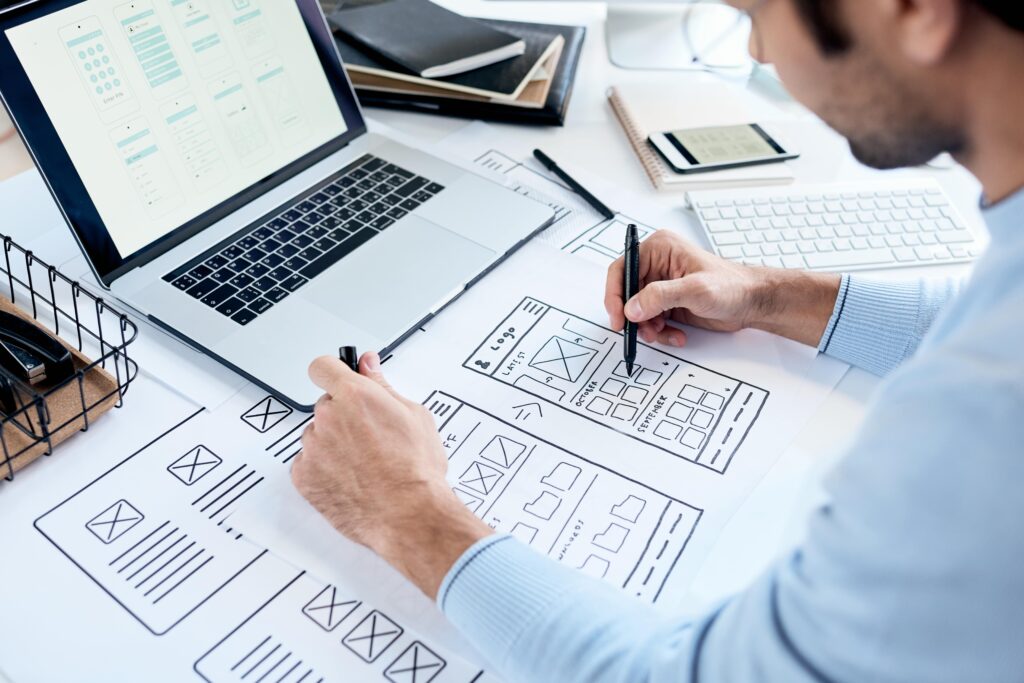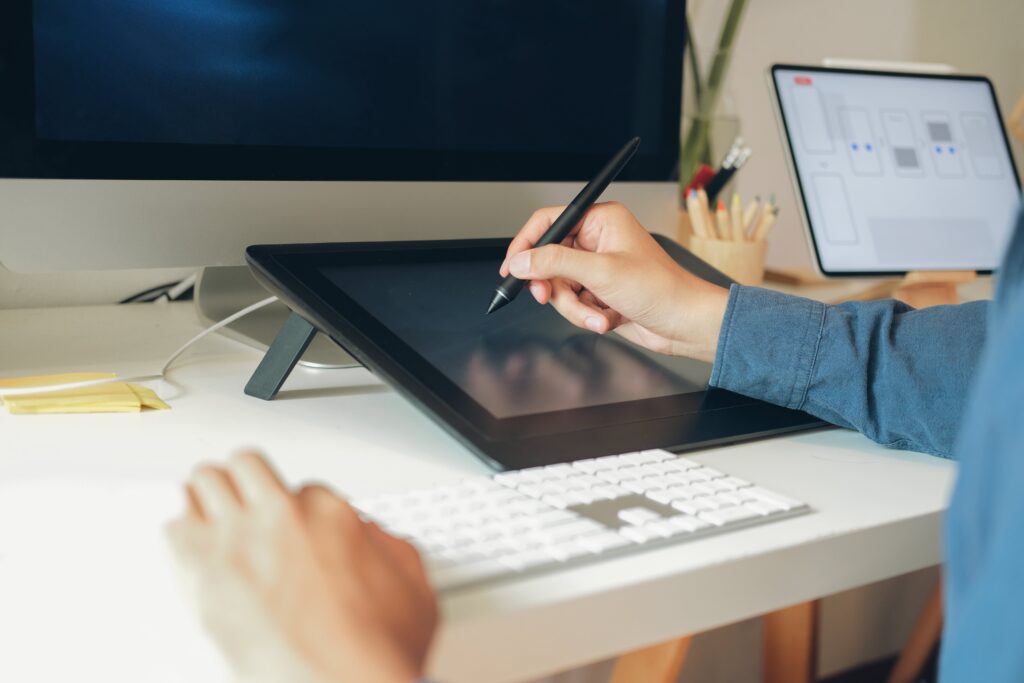 Graphic designing is an art and we at Gatetouch have some great artist that can mold the user experience visually with their exceptional designing skills. Graphic design makes the website more interactive with its smart use of emotional design. Using designs that interact with the target audience with smart use of techniques and emotional quotient is what graphic design is all about.
We provide the perfect blend of design and visuals with the artistic touch to the commercial and other projects. With various types of graphic design such as website design, user experience design, and motion graphic design backed with technologically advanced tools we cater some exceptional designs to the clients.

Definition
It includes getting a creative brief,
Graphic design research,
and Brainstorming.

Creation
Sketching, Design building, and
refining of the design take
place at this stage.

Feedback
Presenting the design to the client,
getting reviews, and making
revisions to the design.

Delivery
Delivering the final designs and
rights to the clients.
Elements of Graphic Design
Lines can be used for a wide range of purposes such as forming patterns, connecting content, etc. It can be diagonal, vertical, horizontal, curved, zigzag, straight, solid, broken, etc. Lines can be visible or hidden based on their use. They can be used as roadmaps to guide the eye movements of the user and can convey so much more than just visual effects.
Color is a useful element to guide the emotional response from the user and stimulate the subconscious process.
 Colors are used to create graphic interest, define significance, and build appeal among the user and when used logically in a combination of primary, secondary, and tertiary colors it creates magic.
You got to keep your website balanced and for that, you can mix different kinds of shapes along with the color scheme. There are three basic types of shapes – Geometric, Abstract, and Natural.  Geometric shapes can be two-dimensional or three-dimensional whereas organic shapes are less uniform and asymmetrical. Interesting and appropriate shapes can change the perspective if used wisely.
Texture simply means the surface of the objects. The right mixture of elements makes the surface look rough, soft, glossy, furry, or flat. This helps in creating illusions to support the designs used in the website making it look polished and sleek.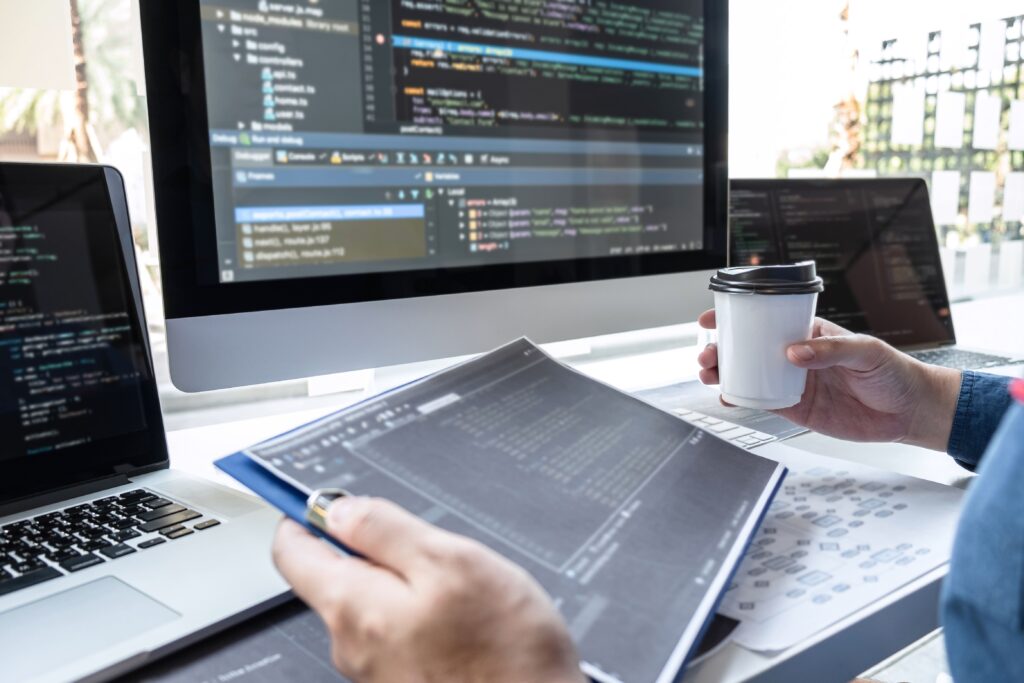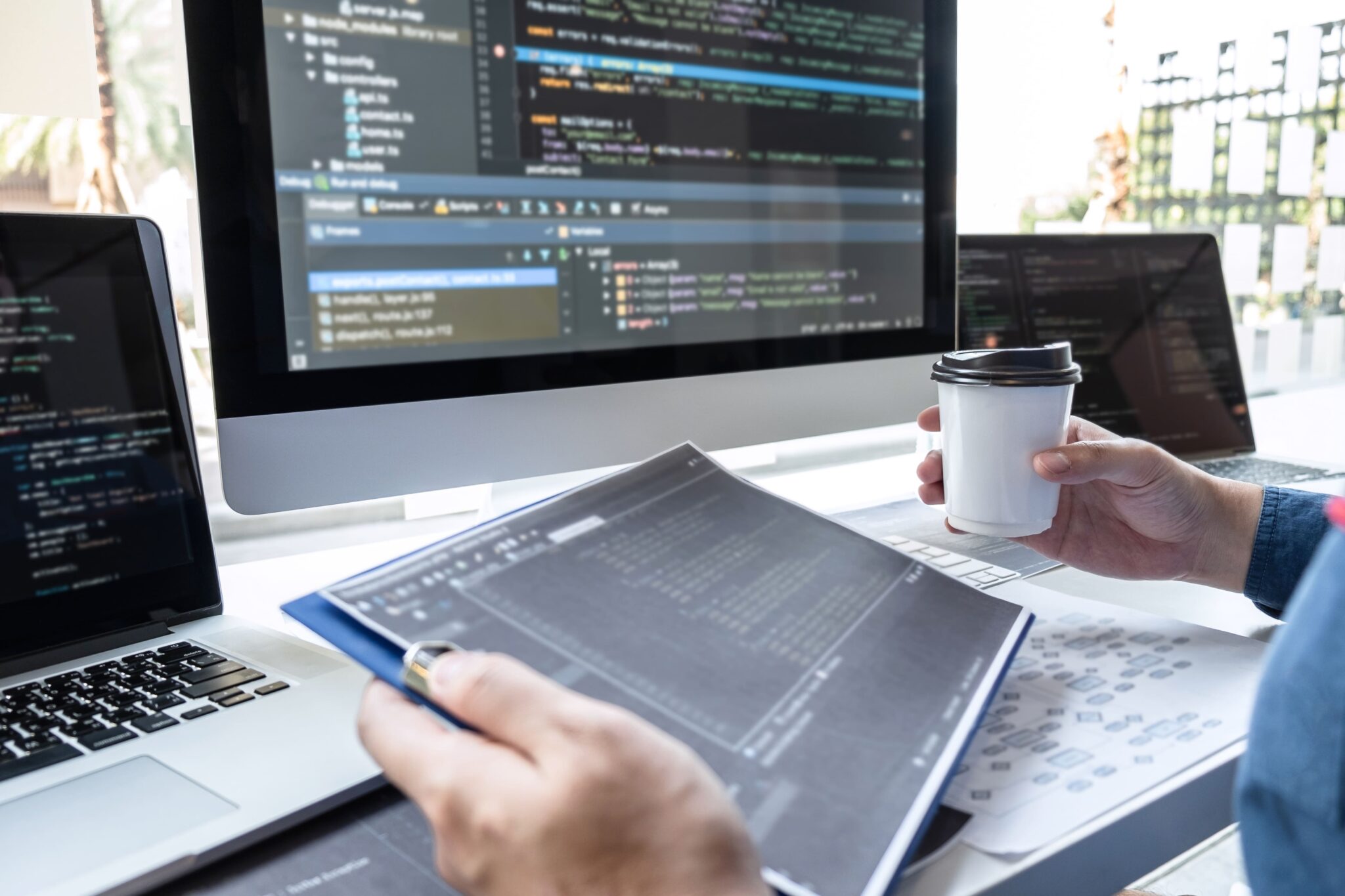 Type refers to the overall mood of the design created and includes the use of fonts and custom-made typography. Giving big and bold effects to the important points and balancing other areas is one of the examples of this. It is important to maintain elegance and keep the space polished while creating a website.
Sketch pads are used to pin down the initial ideas and designs in order to have a rough image of the piece. It is helpful in the initial stage for taking a quick note, having a to-do list, etc.
Software includes various graphic design applications, online graphic design services, graphic repositories, and cloud storage. All these assist in making the work smoother and faster. 
Services include UI/UX design services, mobile, and web development and designing, image design, and other web-based design services.  
Adobe Photoshop, Adobe Illustrator, Corel Draw, Flash Cartoon.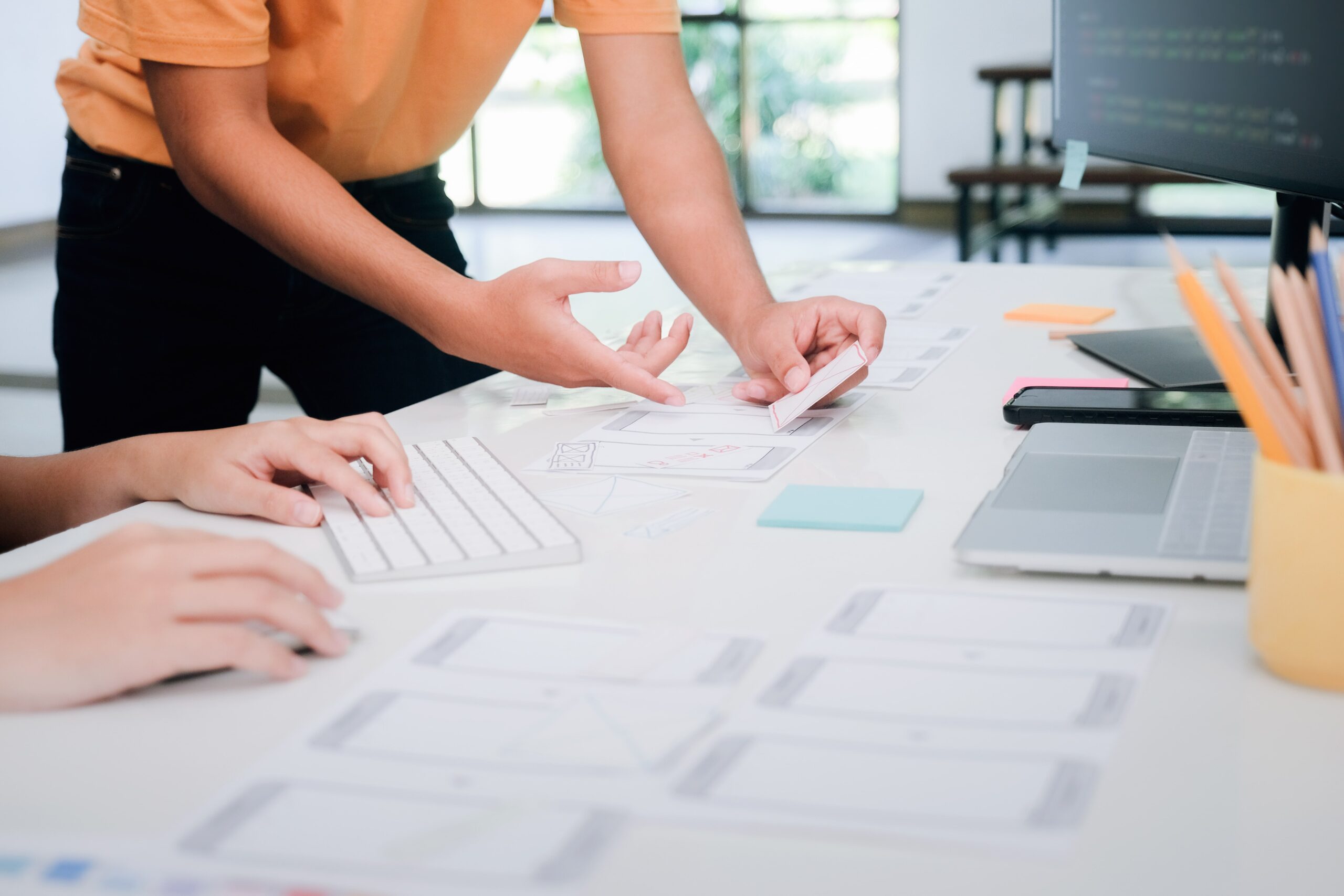 The Computer is the ultimate tool needed to have great graphics. Hardware plays an important role in making the work faster and better the hardware better the graphic handling adequacy.
Contact us
Looking for
Software

or

Website

service ?