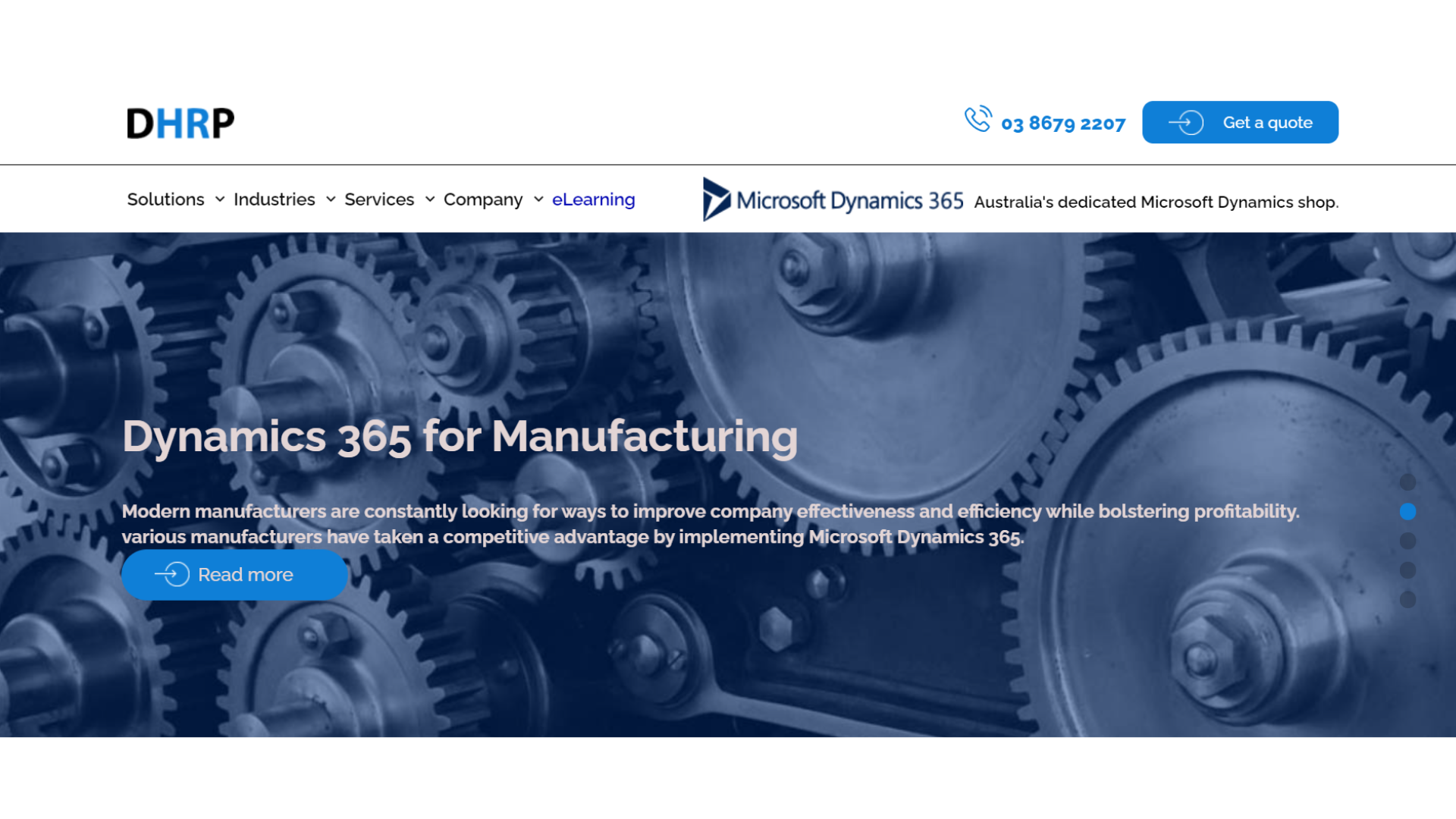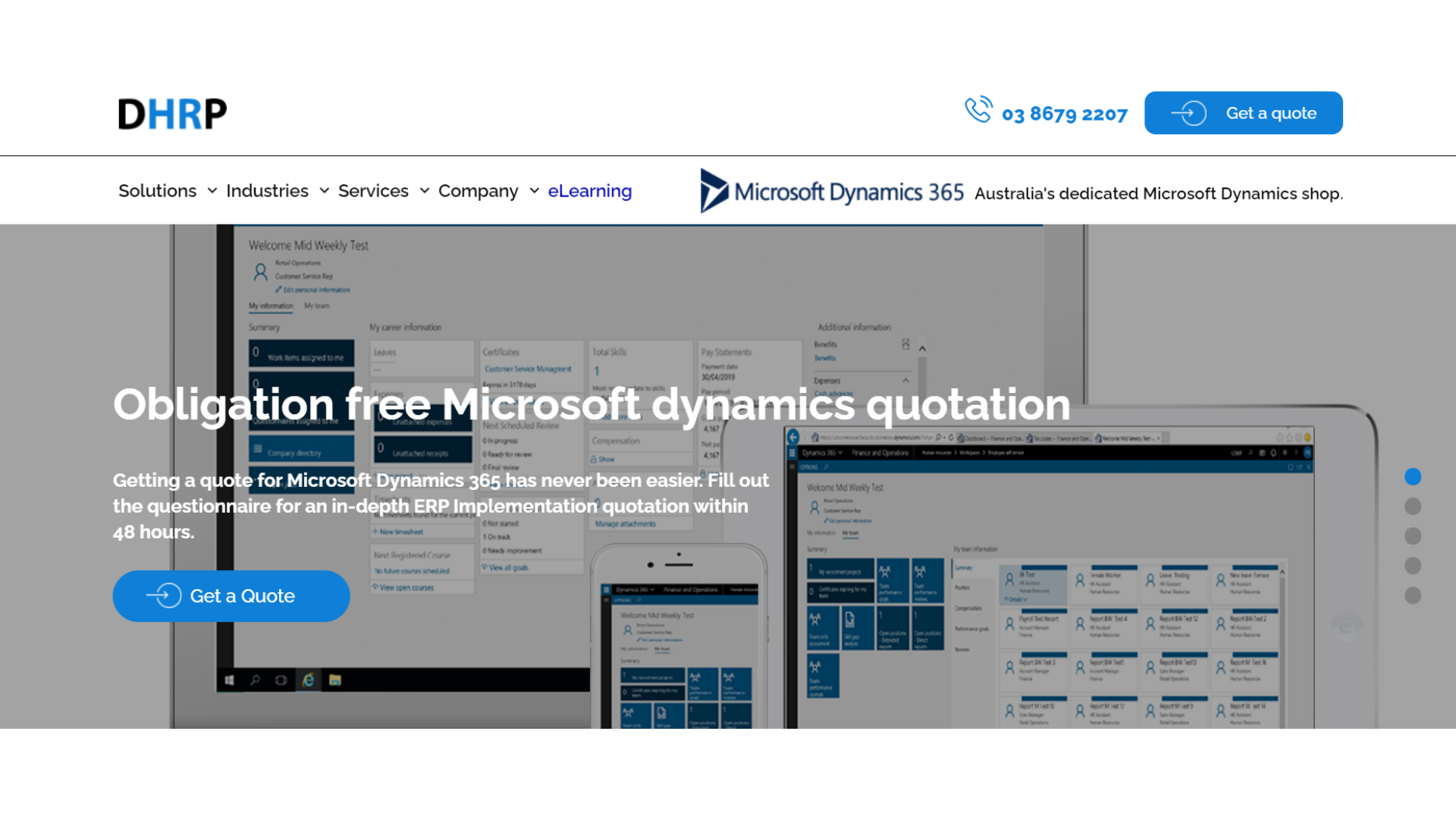 DHRP are Australian Owned & Operated Organisation.
DHRP is an Australian owned and worked organisation set up in 1993 by a collection of experienced Microsoft Dynamics 365 experts. Over the years, we have continuously enhanced our product range, upgraded our skills,and expanded our partner network, in order to give our clients the highest possible level of service.
DHRP's center vision is to convey best-in-class and competitive consulting engagements and project management.
We pride ourselves on the quality and the service when engaging with customers by helping them to manage their business operations. We help businesses achieve more with Microsoft Dynamics 365
Open Project